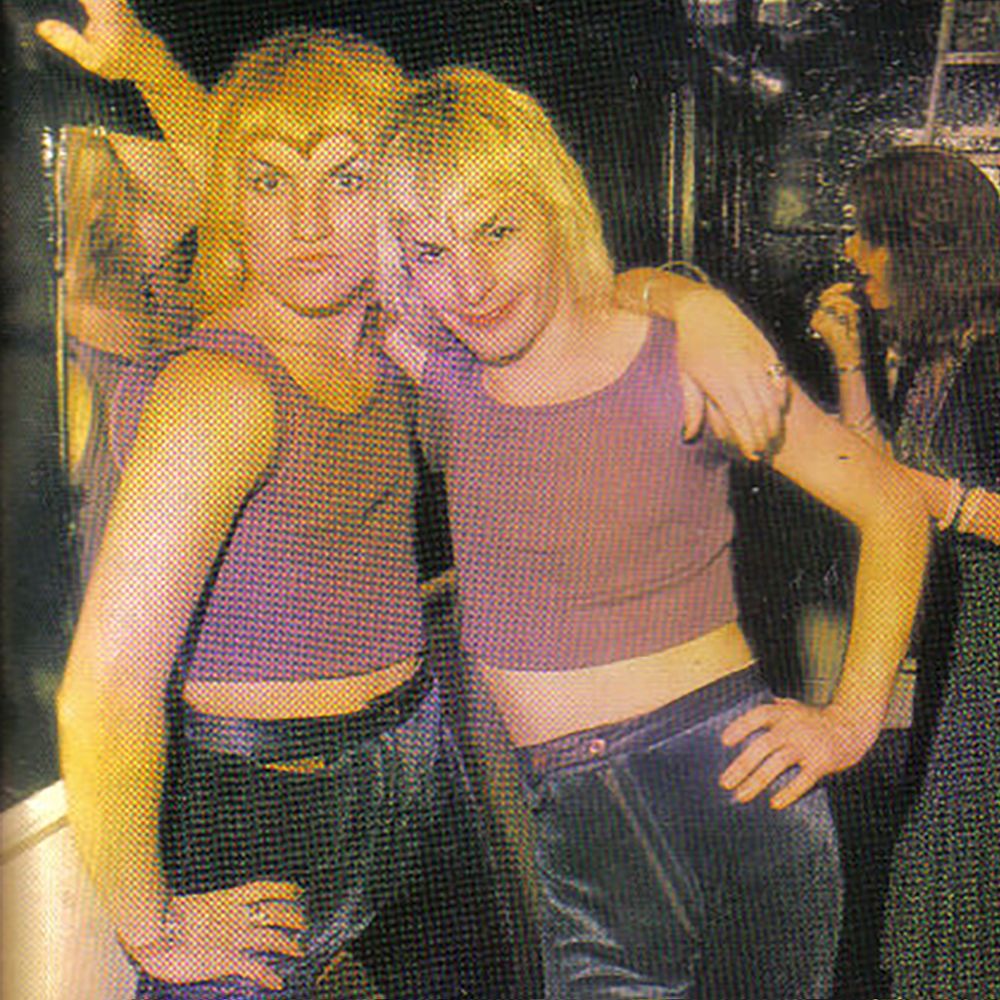 ZOLAR X
A tale of triumph, tragedy and inter-planetary travel...
The novelist F. Scott Fitzgerald said "There are no second acts in American lives," but he had not yet encountered Zolar X, a band bigger than America. Bigger even, than earth itself.
Their forty year-plus career is one of the great untold stories of modern pop culture – one of glamour, glory, chemical abuse, comebacks, imprisonment, near-hits and close-misses. Let's rewind...
Hollywood, Los Angeles. The dawn of the 1970s. Zolar X arrive fully-formed, as if from another planet. Clad in costumes including antennae, skin-tight body suits, Spock ears, moon boots and matching silver helmet-shaped haircuts - they certainly look as if they have existed in an alternative sphere. Speaking in their own invented language that they call Zolarian who is to say they are even human? In a city of freaks, Zolar X immediately out-freak everyone.
With beards and double denim, country rock and cocaine still the order of the day, Zolar X embark upon a glorious mission to bring pop thrills and sci-fi escapism to the masses. These are the children of the Cold War and Space Age and this is "space symphony" music to change your life for. Dropped like a glitter bomb from an orbiting satellite Zolar X are an instant cult. They offer a look, a lexicon, a new future. The rock star as superhero. Over in England, one David Bowie is doing something similar with his latest creation Ziggy Stardust...
Initially, the City of Angels is receptive to this exotic new breed. They are lead from the front by the visionary guitarist Ygarr Ygarrist (pronounced "Why-Garr Why-Garr-ist"; real name Stephen Della Bosca) and the band's frontman, 'mime/robot' and son of a Kentucky miner Zory Zenith (born George William Myers). Before the band an enterprising Zenith enjoyed a brief period of notoriety around LA as "Billy McCartney, cousin of Paul." Fame, he decided, was his calling.
Ensconced in Laurel Canyon and influenced primarily by Bowie and Beethoven, Zolar X are soon sharing stages with kindred spirits such as Iggy & The Stooges, New York Dolls, The GTO's, Michael Des Barres, Van Halen and others. They play a week-long residency at The Troubadour with Jobriath. It's a particularly appropriate pairing: initially touted as the next big thing in American music and the first openly gay rock star, like Icarus Jobriath flew close to the sun and got his wings burnt before falling ingloriously back to a place worse than earth – obscurity. Fame is a cruel mistress and Jobriath's brief ascension and swift decline is one Zolar X are all too familiar with.
They soon find a spiritual home as house band at DJ Rodney Bingenheimer's sexually swinging, teen-centric English Disco though. It's where Zolar X first met, and where as one attendee famously noted "if you're 18 you're over the hill". For a time the Sunset Strip becomes the centre of the universe. Out of this scene will emerge a new generation of bands including The Go-Go's, Germs and The Runaways.
In 1974 our plucky protagonists cut a vinyl single Space Age Love / Energize Me, of which only ten copies are pressed. They are given out to record companies and are met with mute indifference. Such artefacts are now as rare as kryptonite – if they exist at all. Despite clearly being the most exciting new band on the West Coast, receiving national press acclaim – most vocally in Lenny Kaye's Rock Scene magazine - and making music as vital and life-enhancing as that by contemporaries such as The Ramones, T. Rex, Lou Reed, Devo and Kiss, Zolar X singularly fail to sign a record deal. Critics dismiss them as a gimmick band, even though their concoction of pre-punk, quasi-prog and glam is utterly unique.
1976. The tides are turning. Punk is in the post and a spiritually-depleted Zolar X take a break. Ygarrist moves to the Bay Area, where he forms the short-lived The Spacers, who soon morph into a new incarnation of Zolar X, who promptly decamp to Memphis, Tennessee for another aborted recording session. They solider on. Shows at legendry venues like The Starwood, Mubuhay Gardens and The KROQ Club follow. Then punk hits the West Coast like a cultural tsunami – why aren't Zolar X's faces on the bedroom walls of young America?
Undeterred, Ygarrist forms The Spys while living in famed flophouse apartment block The Canterbury, the destination for drunks, dealers, hookers, hustlers, future stars and fuck-ups alike. Here roaches and residents run amok. There are reported rapes and the landlord is charged with a murder. But the rent is affordable – even for punkers and down-at-the-stacked-heel dreamers. The guitarist's narcotic intake spirals dangerously out of control.
Then comes the 1980s: void of ill luck, departing members and recording sessions that never see the light of day. Absurd stories and half-truths begin to circulate about Zolar X - like that of the sacking of Zenith for committing the double error of dancing on top of his manager's limo and having an affair with his wife. Myth alone is not enough to sustain a band and by 1981 Zolar X are over. In a bittersweet irony, the following year their album Timeless is finally released. 1000 copies on beautiful clear vinyl. Time capsules for the future...
Over the coming two decades Zolar X attempt to live normal, non-Zolarian lives. Zenith is spotted in Vegas doing an Elvis tribute act, reinvented once again as "Billy Bo Day". In 1989 Ygarrist gets sober.
But history has taught us that the passing time can often be an asset. Zolar X were still remembered by the few and in the early years of the 21st century – an era surely better suited to the creative vision of Zolar X - a fan letter triggers a chain of events that culminates in 2004 with former Dead Kennedys frontman and fan Jello Biafra reissuing Timeless on his Alternative Tentacles label . He recognises the band as "the missing link between Chrome and The Stooges". At last – a wider audience! International press coverage is positive and Zolar X reform for a tour, including an appearance at SXSW.